INDONESIA, August 2001: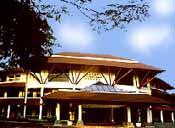 I arrived in Indonesia to take a new teaching post. This time at Jakarta International School , a well-known institution in International Education.
I teach Spanish and Japanese. As usual, I choose the Proficiency Approach for my classes, since I consider it excellent for international schools.

Also I presented a workshop on language teaching for SIP, School Improvement Program. Many teachers attended it and, according to them, it was very useful. The main topic: how to turn the class into a workshop for languages.
I facilitated a workshop on Language Teaching at the EARCOS Conference in Kuala Lumpur, Malaysia, on March 2002.

United Nations Day, a celebration always awaited with excitement in international schools. In the pictures, different moments of the performances held by Spanish C and The Japanese Club.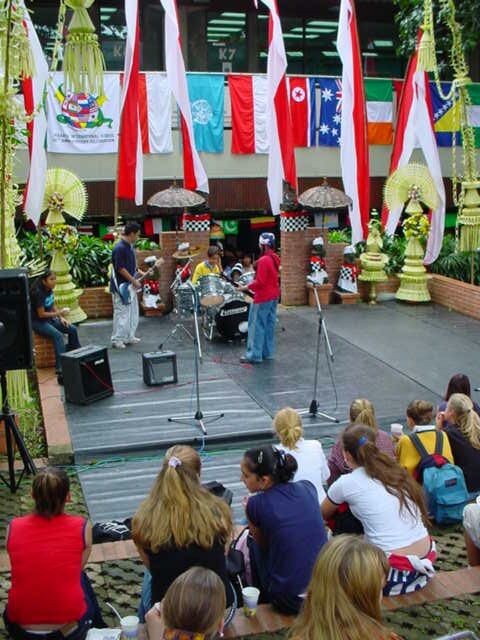 Spanish C, singing "Me contaron que bajo el asfalto existe" a song from Argentine composer Horacio Fontova.
"Arigatou" on stage, and following the spirit of the day, students of The Japanese Club wearing their national costumes.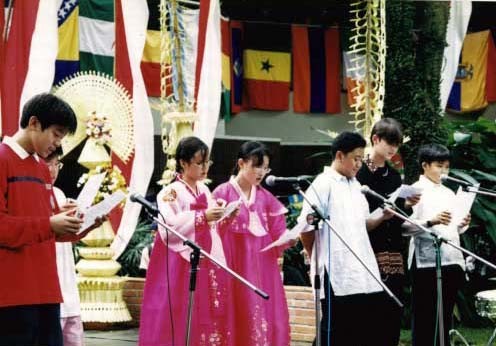 A nice shot during U.N. Day: with Mr. Skip Roby (MS teacher, from USA) and Robert Hopkins (one of my students), showing our national costumes.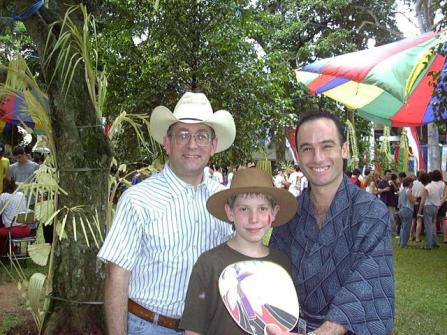 The terrorist attacks of this year made us think about our future and even face life in a different way. Spanish A students prepare posters to express their thoughts, after discussing the issue.
Ameya and Fabienne, Tomasz and Catalina
There's more...


Many thanks to Leonardo A. Helman, Buenos Aires, Argentina, for keeping this site up-to-date.