Suzhou, People's Republic of China, 2012:
I arrived in Suzhou to take the Head of MFL as well as a Spanish teaching position, at Dulwich College Suzhou. My duties started with creating common policies for MFL, while mentoring teachers in my team (on IB and IGCSE) to improve results. To do that, I conducted Performance Management of the MFL teachers, while giving support and providing CPD opportunities. I managed the MFL budget and created orders to expand resources for the Faculty.
Along with the teachers in my department, I revamped the syllabus for every language subject, to ensure vertical and horizontal alignment. I liaised with the parent community to explain MFL matters as well as the nature of IB Groups 1 and 2, and IA.
I also established strong links with the Japanese, Austrian, German, South Korean, Spanish and Costa Rican Embassies to China, in order to expand the MFL library.
In terms of my teaching, I was in charge in all levels of Spanish offered at Dulwich College, from year 6 to 13, including IB Spanish B and Ab Initio. I was also a teacher leader in the Suzhou China Week trip.

China Week school trip around Suzhou.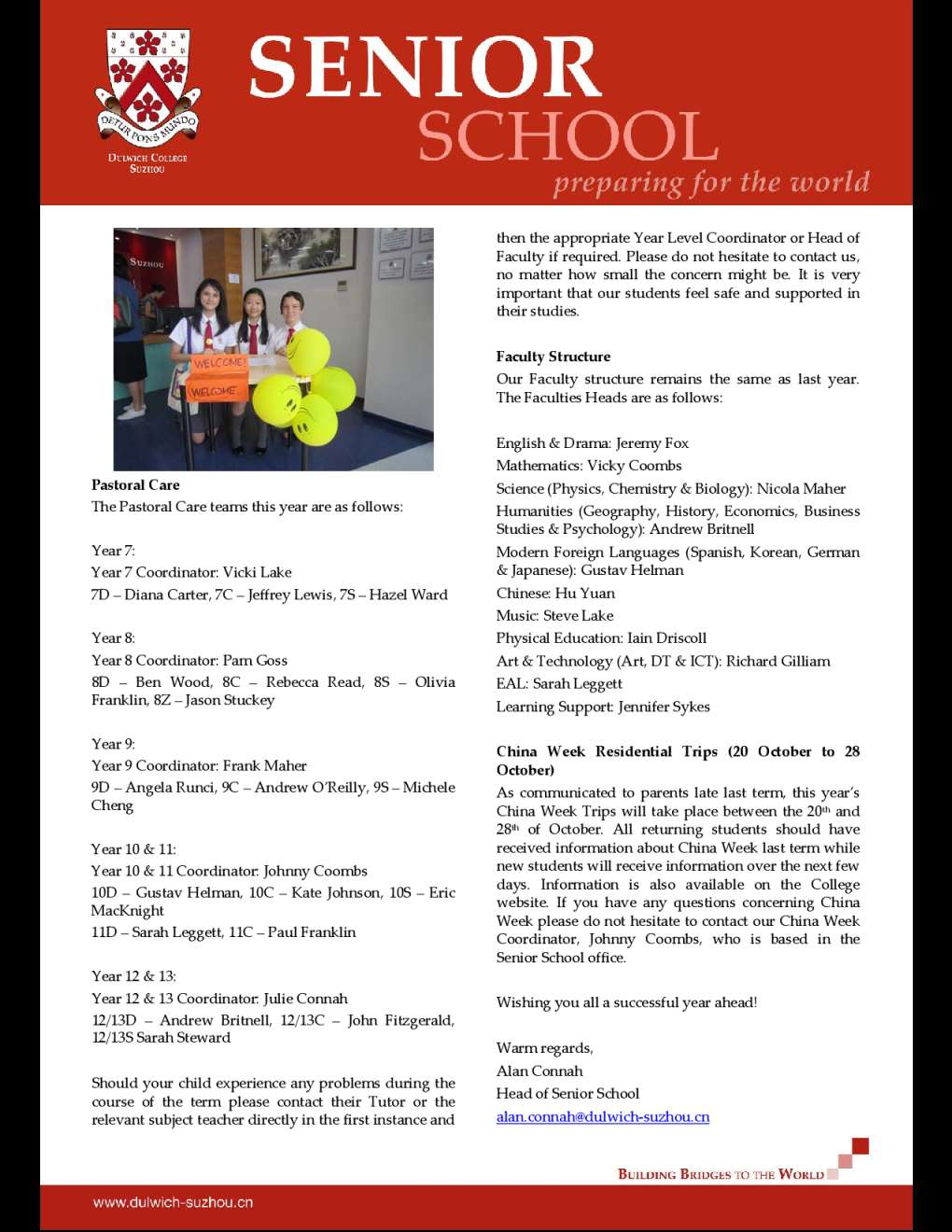 The Alleynian, school newsletter
Many thanks to Leonardo A. Helman, Buenos Aires, Argentina, for keeping this site up-to-date.